ActionAid
#vivicrazia
Discover
Discover
Technologies:
#html5 #css3 #rubyonrails
Client:
ActionAid
Tasks:
Website Development (creative project by Bellissimo Srl)
Vivicrazia: the digital experience at the 2019 Turin Book Fair
Vivicrazia is a project created to tell about democracy in the simplest and most effective way: allowing people at the 2019 Turin Book Fair to become protagonists and to personally engage in the discourse. We have developed an interactive game for the ActionAid stand designed to allow visitors to draw their own avatar on a tablet. Participants could choose from the styles of leading cartoonists, such as Tuono Pettinato and Gianluca Costantini, create their own stylized face and respond to a survey on the most important challenges of democracy.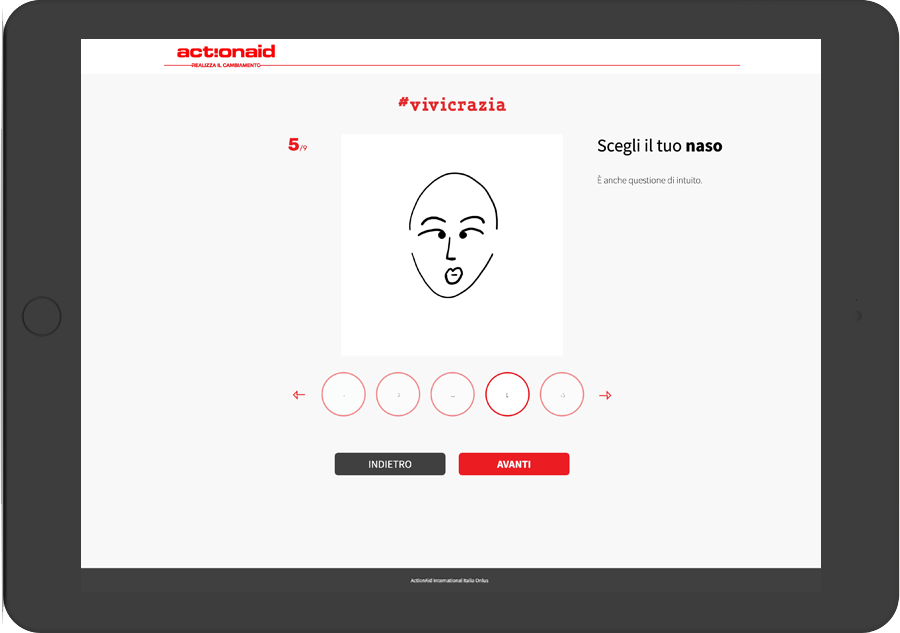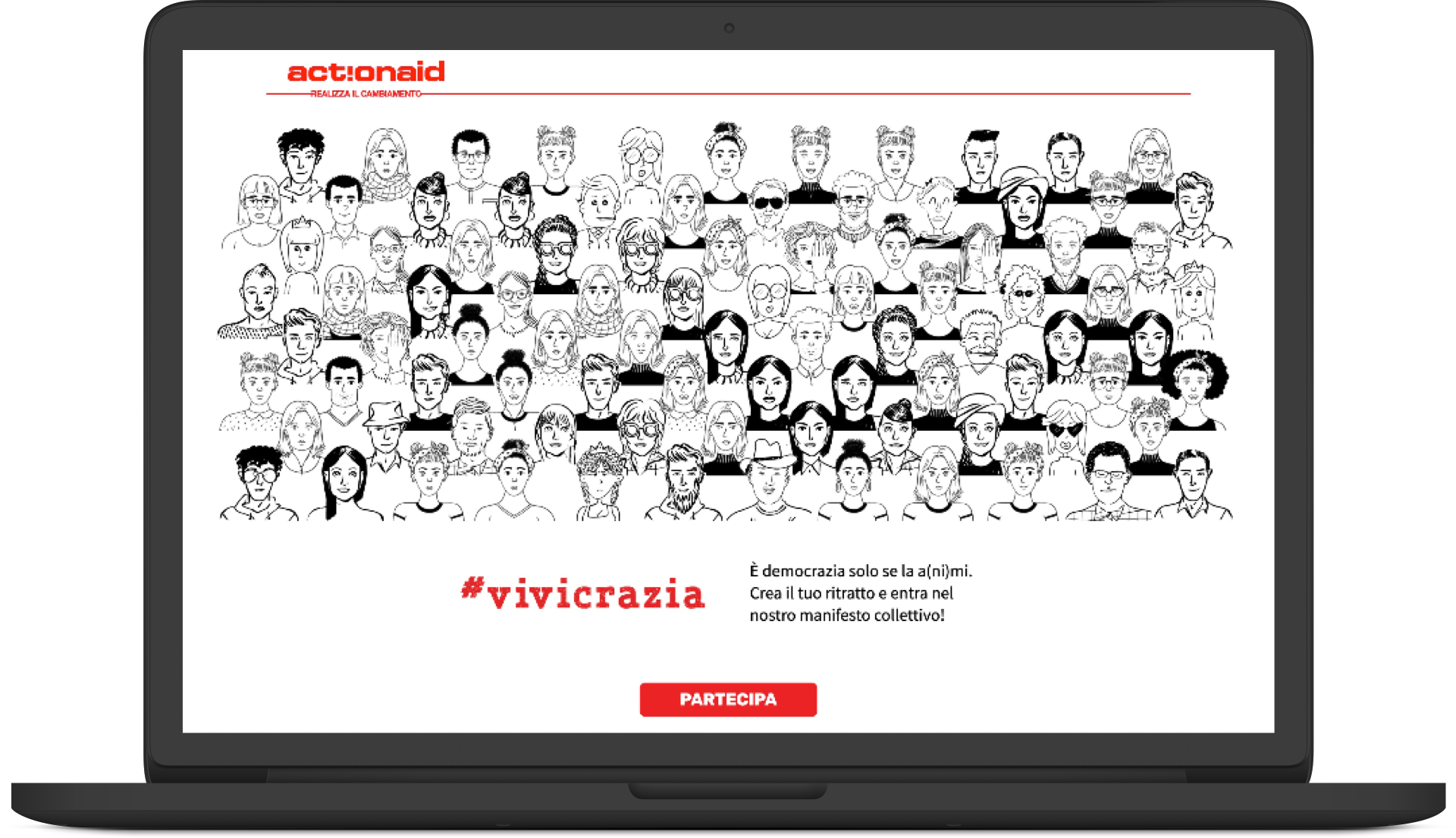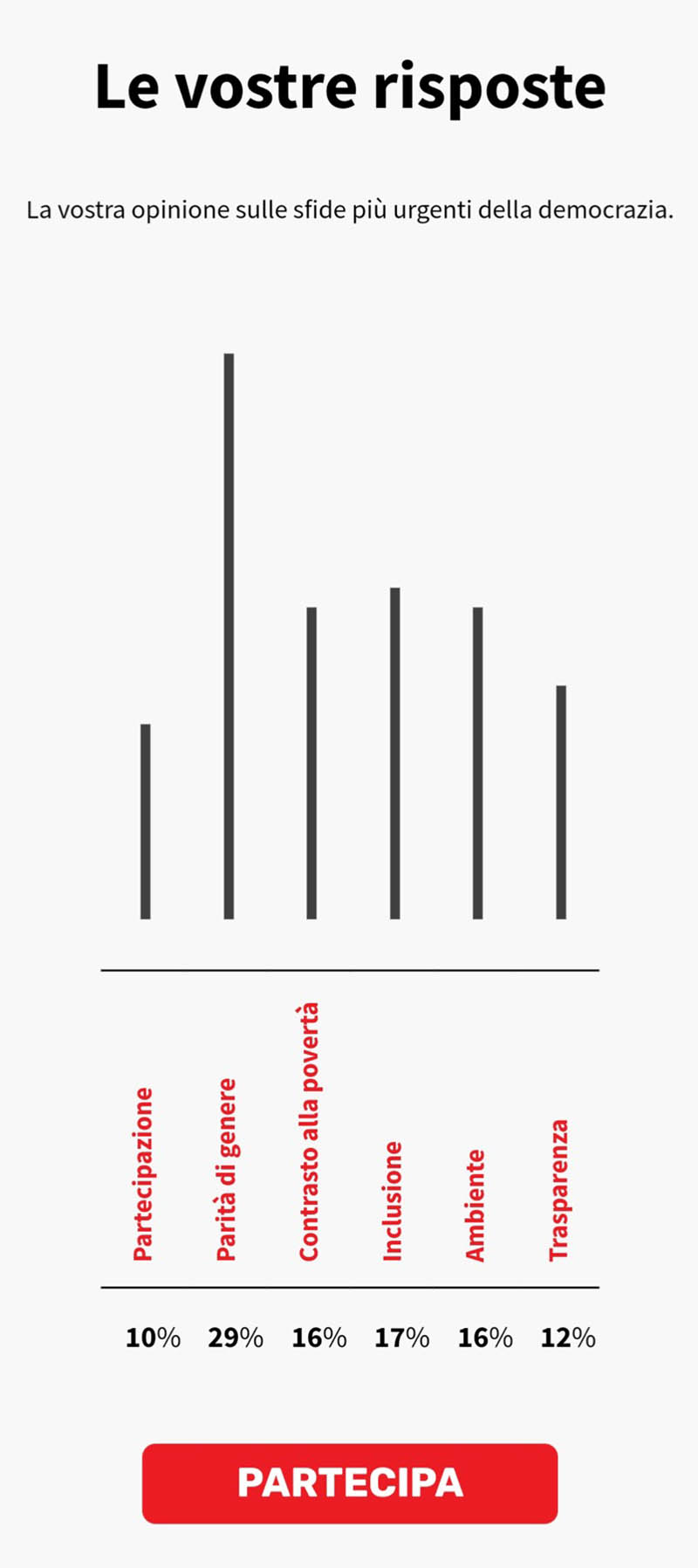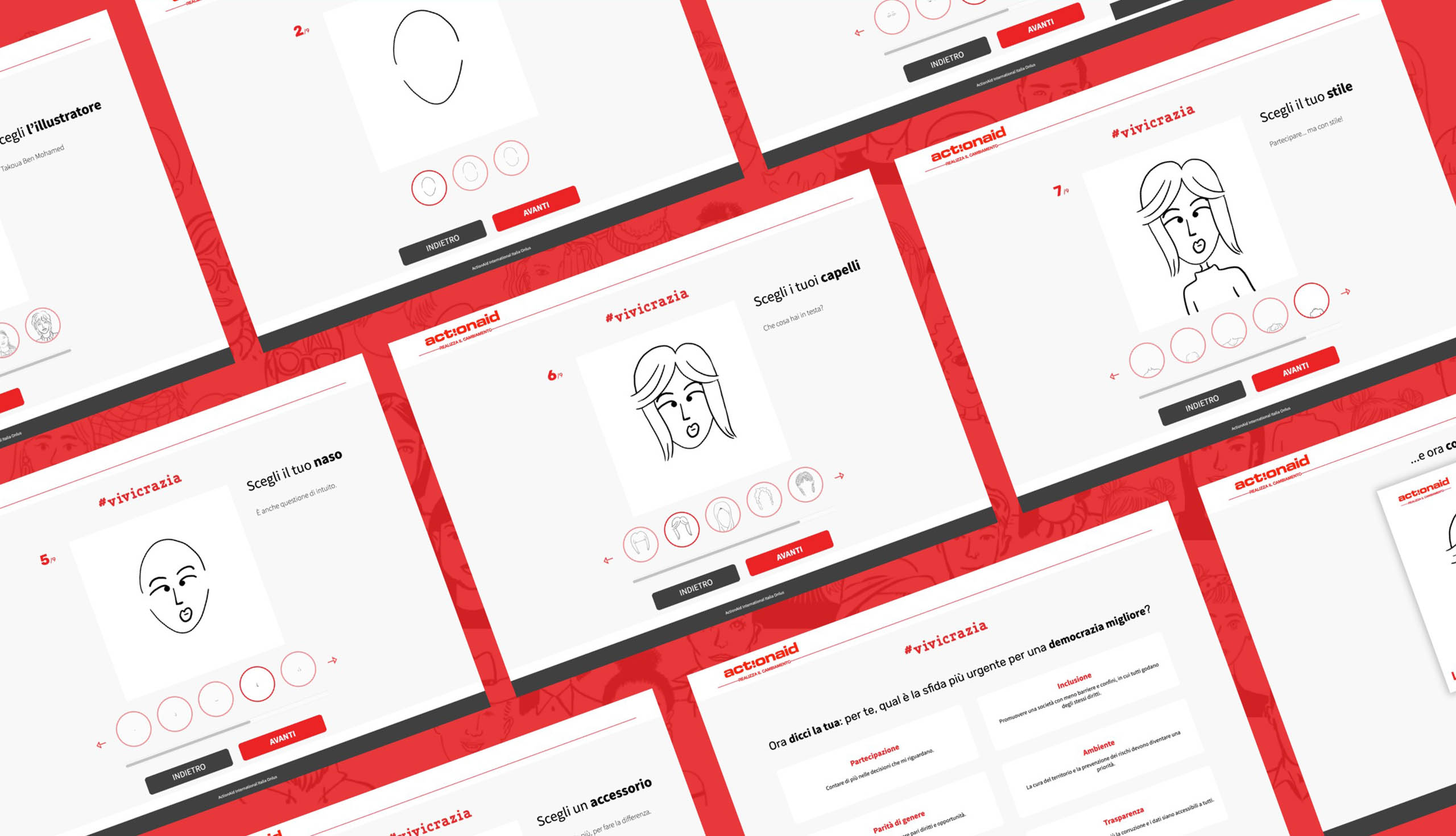 Discover our new projects