Torino Digital Days 2020
Discover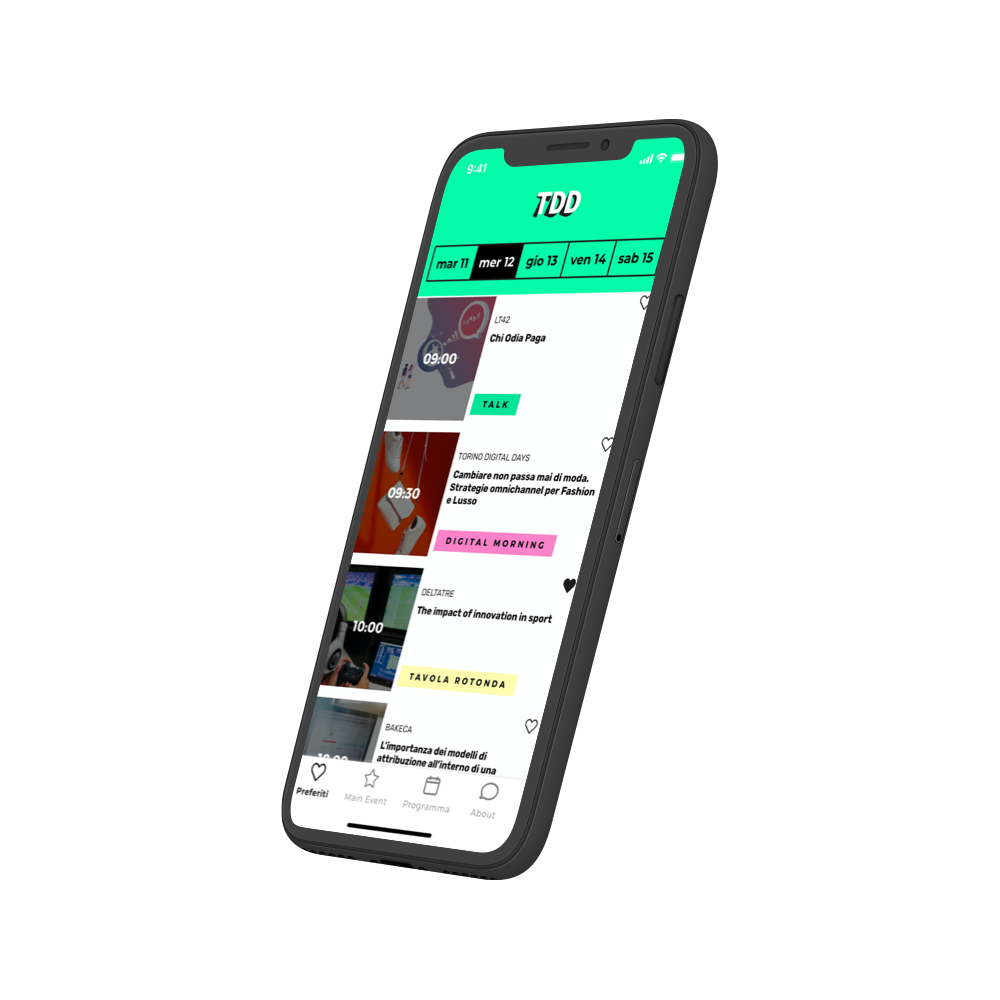 Discover
Technologies:
#rubyonrails #swift #kotlin #html5 #css3 #js
Client:
Torino Digital Days
Tasks:
UX / UI design. Development: website, iOS app, Android app
Torino Digital Days: the Digital Festival in Turin
We love challenges, in 2019 we created the Torino Digital Days, an event that aims to spread digital culture, creating opportunities for meeting, knowledge and moments of reflection on new trends and success stories. The festival was organized in collaboration with: Glebb & Metzger, Wacky Weapon and Bonobo Events. We took care of developing the website and the two apps to support the event. Besides that, we have been actively involved in the organization of the events - over 50 appointments in just 4 days. And now? TDD2020 is coming soon!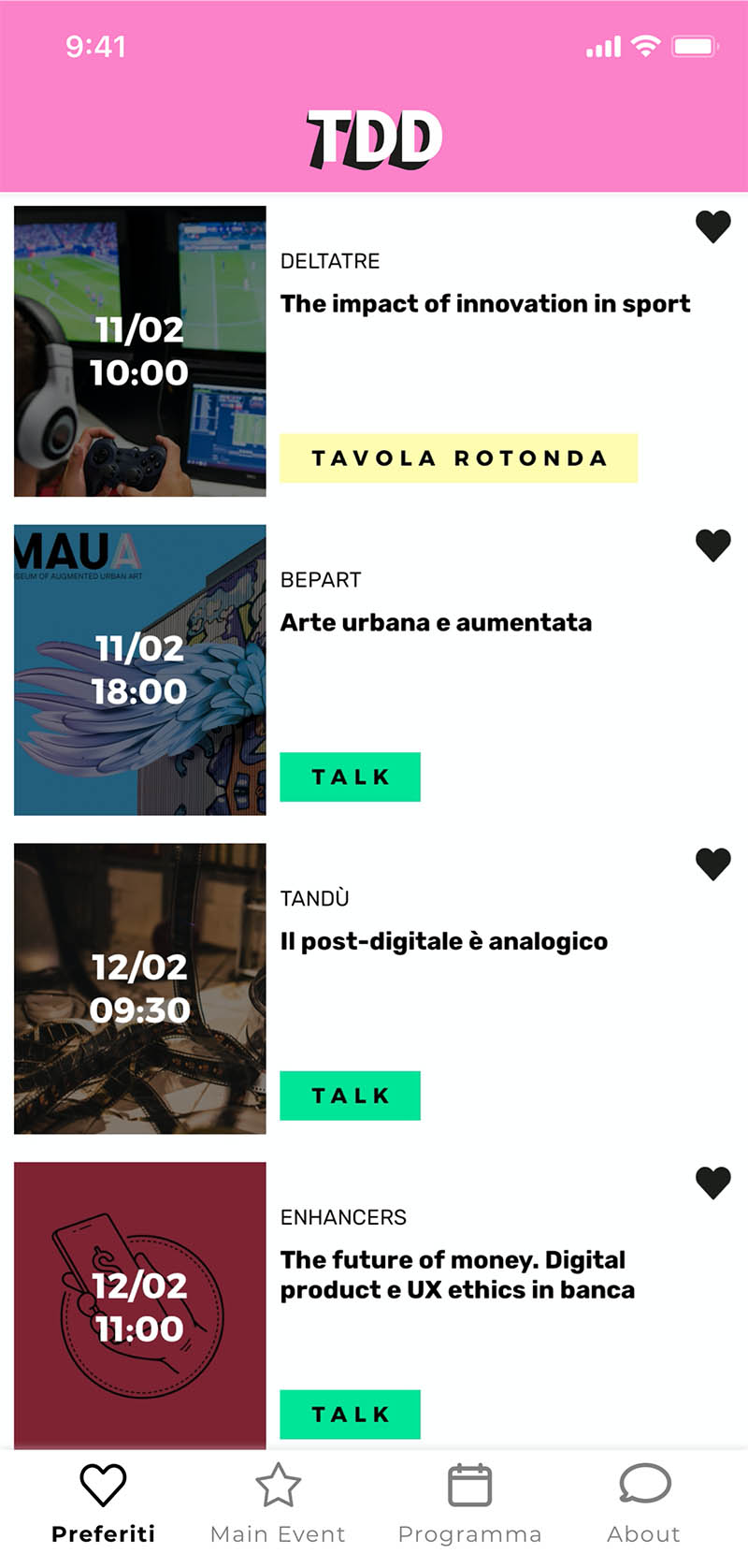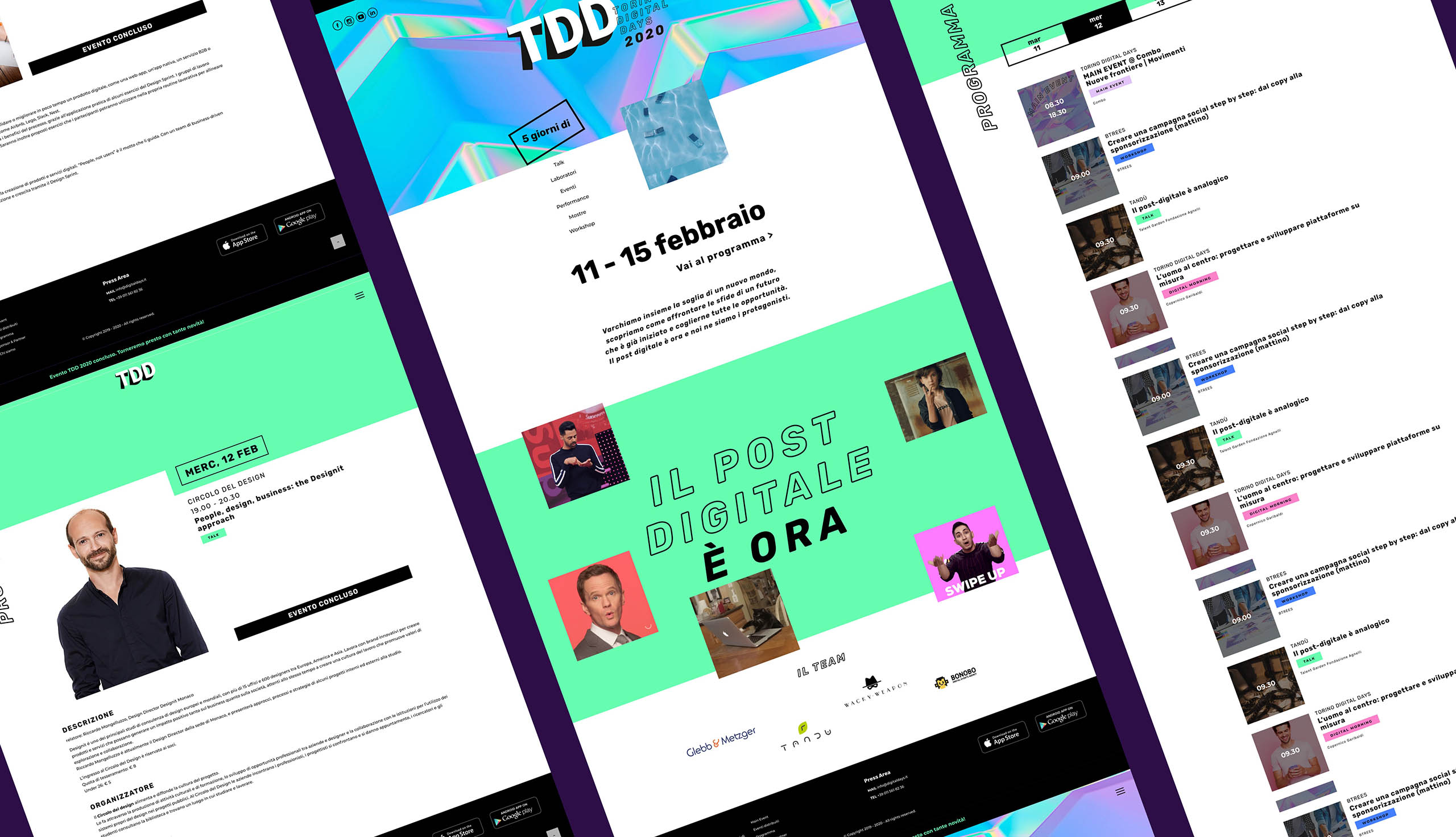 Discover our new projects